General Assembly Pizza celebrates Toronto baseball season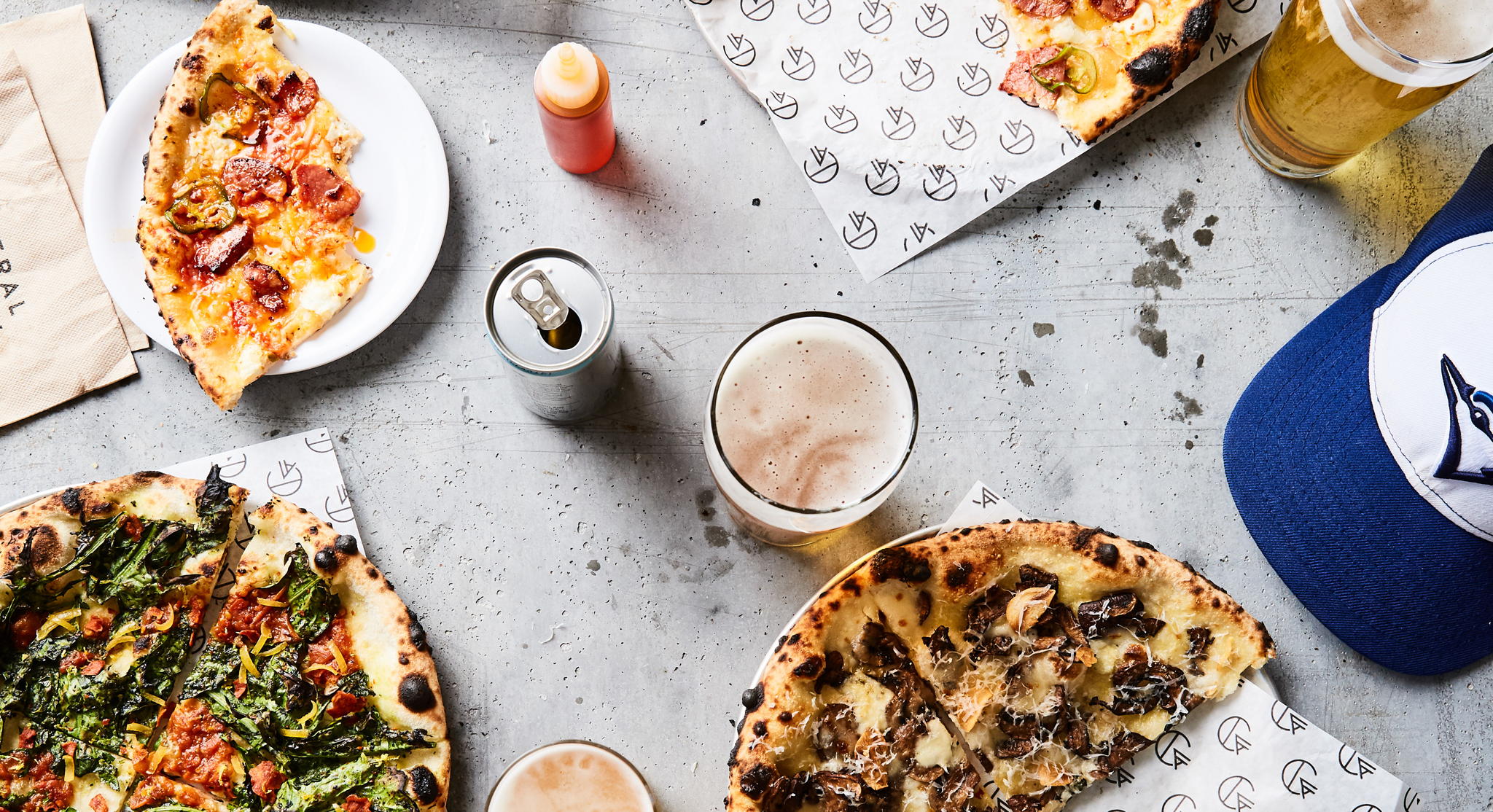 General Assembly, located a stone's throw away from Rogers centre (SW corner of Peter & Adelaide) in Toronto's entertainment district, is launching a special offer for Toronto baseball lovers, beginning March 28.
The Deal
$5 pint of Ace Hill with the purchase of a pizza during Toronto home baseball games, all season long!
General Assembly's menu includes 10 signature hand-crafted 10-inch pizzas, made-to-order salads, and a curated snack menu — all created by Pizza Czar Anthony Falco + Chef Cale Elliot Armstrong. A new vegan pizza will also be released at the launch of the baseball season (that's 3 vegan pizzas total).
General Assembly launched Toronto's first all-pizza brunch menu in early 2019, featuring 4 brunch pizzas served from 12-4pm on weekends.
General Assembly seats up to 80 guests and features a 'pizza theatre' experience that highlights the creation of the restaurant's 100% naturally leavened dough and hand-built wood burning ovens.
FAN FAVOURITES FROM SIGNATURE PIZZZA MENU
SWEET HEAT 13
tomato, mozzarella, hot salami, chili, honey, basil
KING 'SHROOM 15
mozzarella, gorgonzola, grana, cremini, garlic, white balsamic, black pepper
LOVING CUP 13.50
tomato, aged mozzarella, grana, pepperoni, wild oregano, basil
PORKY PINE 14
tomato, aged mozzarella, ricotta, double-smoked bacon, jalapeño, onion, pineapple
VEGAN PIZZA MENU
RED SONJA 13 (NEW)
tomato, pesto, sun-dried tomato, olive, shishito pepper, crispy shallot
MARINARA 9
tomato, garlic, wild oregano, basil
FERN GULLY 14
roasted oyster mushroom, cremini, caramelized onion, walnut, parsley, herb oil
BRUNCH PIZZA MENU, AVAILABLE WEEKENDS 12 - 4
BASIC BEACH 12
aged mozzarella, ricotta, parmesan, double-smoked bacon, black pepper, egg
ACAPULCO GOLD 12
tomato, aged mozzarella, white onion, jalapeño, egg add chorizo 2
CHEESUS MURPHY 13
fresh mozzarella, aged mozzarella, gorgonzola, parmesan, garlic, arugula, egg add prosciutto 3
BREAKFAST OF CHAMPIGNONS 13
taleggio, oyster mushroom, roasted cremini, egg add house sausage 3
GROUP ANY BRUNCH PIZZA, ANY 5oz W I N E , SPARKLING WINE, DRAFT PINT, OR COCKTAIL 18