General Assembly Pizza brings fine fast-casual pizza segment to Toronto
New restaurant concept celebrates art of hand-crafted pizza, thoughtful design and embraces power of technology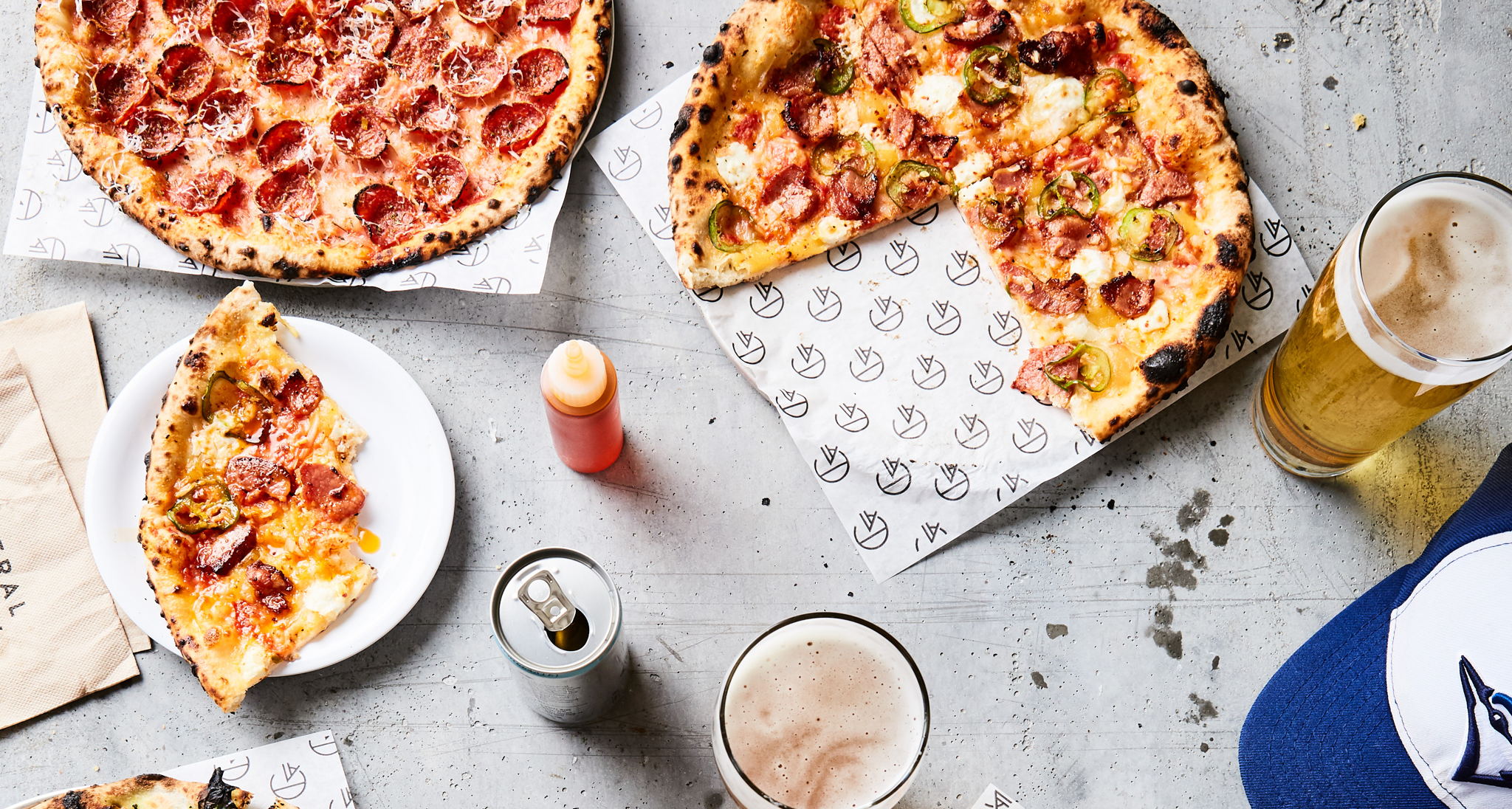 General Assembly Pizza, downtown Toronto's first fine fast-casual pizza concept, will open at 331 Adelaide Street West on December 1. Situated in a heritage building at the corner of Adelaide and Peter, the restaurant features a 3,500-square-foot raw, brick and beam interior with seating for 75 and a distinct 400-square-foot pick-up and delivery area, purpose-built to enhance General Assembly's delivery service and featuring its own dedicated entrance.
Chef Cale Elliott-Armstrong, who has worked with Terroni, Canoe, Splendido and Village Pizza, has curated General Assembly's menu to offer unique flavour profiles for each of their signature hand-crafted 10-inch pizzas. Made-to-order salads, curated selections of artisanal cheeses and charcuterie will accompany a tailored wine list and cocktails on-tap, as well as a coffee program that has been meticulously developed. See General Assembly's full menu (PDF) or find it at gapizza.com when the site launches (November 25).
Ease, efficiency and fun are top of mind at General Assembly Pizza. Guests will enjoy the pizza-making process from start-to-finish–General Assembly's pizza theatre experience is a first-of-its-kind experience for Toronto. A glass encased dough room showcases where General Assembly's naturally leavened dough is fabricated in-house. The cashless counter-service environment includes an open-kitchen environment featuring hand-built ovens sourced from a third-generation family in Naples, Italy. 
General Assembly Founder Ali Khan Lalani, a certified sommelier and pizzaiolo, is as passionate about food as he is enthusiastic about technology. General Assembly Pizza has partnered with Foodora and Ritual to offer the best downtown Toronto pizza delivery and pick up service possible. General Assembly's dedicated space for pick-up and delivery ensures that the in-house guest experience remains independent from (and uncompromised by) its delivery experience and vice versa.When it comes to feeling and flavour, it's all in the details so General Assembly has partnered with a number of industry leaders to create the best possible guest experience.
Chef Cale Elliott-Armstrong has collaborated with Chef Anthony Falco formerly of Roberta's in Brooklyn, currently the most well known international pizza consultant in the world, to fine tune General Assembly's menu and cultivate efficiency and community in the kitchen. Commute Home, responsible for some of Toronto's most notable restaurant designs such as Oretta, Byblos, Terroni Adelaide and Alo, has designed a modern, minimalist and inviting atmosphere for guests.
"For General Assembly, we had a clear vision," says Ali Khan Lalani, Founder & Brand Creator of General Assembly. "create high quality, craveable food and beverage offerings. Provide a premium environment that's inviting and infectious. Offer quick counter service and tech driven pick-up and delivery options that ensure quality and efficiency."